Natural consequences are a strategy used widely in gentle parenting and other positive parenting-type homes for child discipline.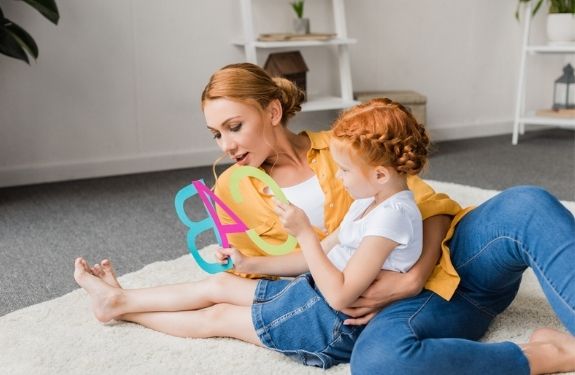 If you want your child to learn to do the right thing because it's the right thing to do, then natural consequences can help with that.
What are natural consequences?
Natural consequences are the closest thing that Gentle Parenting has to punishments. Instead of creating a punishment (which doesn't work) the parent will allow the natural consequence (what automatically happens as a cause and effect of the child's behaviour) to be used to teach the child to do that right thing.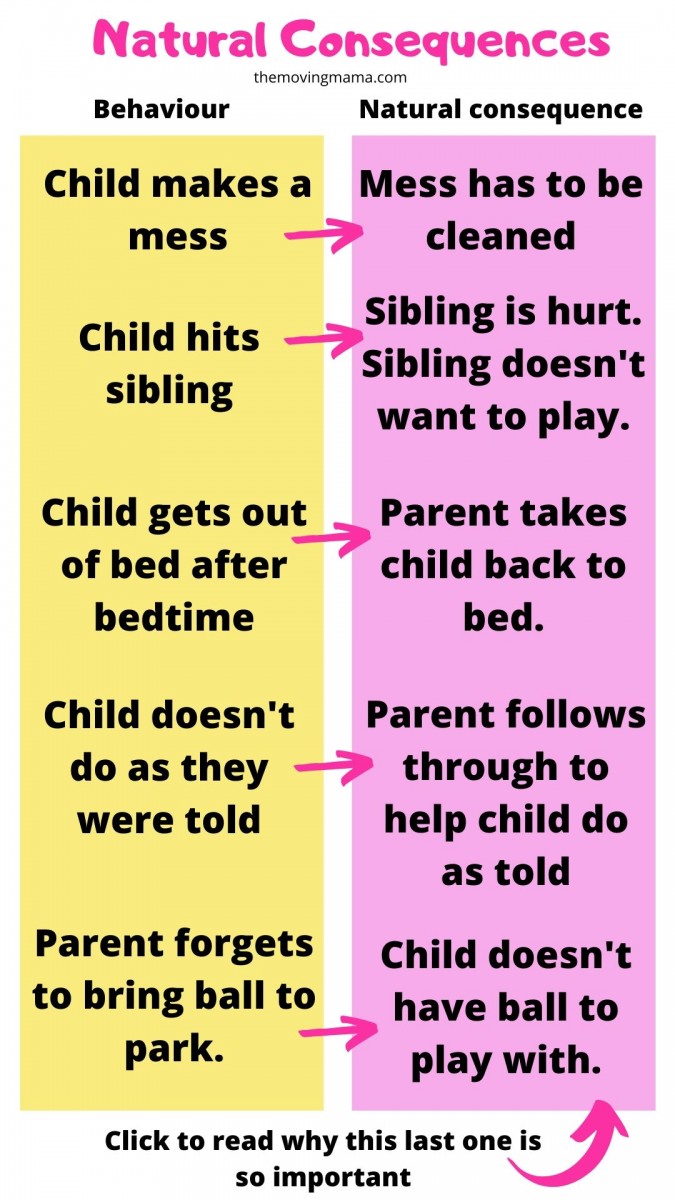 Why natural consequences are best
Natural consequences are so much better than punishments because natural consequences are about teaching your child to choose to do that right thing, instead of only doing the right thing because they're afraid of the punishment.
When we use natural consequences our children learn the REAL effects their actions have on the world. When they make a mess, well then there's a mess now and someone has to clean it up.
And when they hurt someone it makes them sad, and it can hurt your relationship with that person.
Often times the case for punishments is that in the "real world" there are punishments (the law) and so children need to learn to follow rules and avoid punishments so they won't get in trouble with the law.
But doesn't this also still teach our children just to learn to get away with it, and then it's fine? If the only motivator is to avoid the punishment.
But what if children learn the real effects of their actions?
Then they'll learn not to speed while driving not just to avoid a ticket, but to keep others (and their self) safe on the road.
They'll follow the rules because breaking the rules have negative effects on the world, not just to avoid getting in trouble. That's not blind obedience, that's a thoughtful choice to do what's best in this world.
That's what natural consequences teach in this world.
The parent's natural consequence…
The thing about natural consequences is that they allow a lot of grace for our child.
You can see that in the natural consequences the parent doesn't need to freak out at the child. Actually, it's often best if that parent has a very matter-of-fact reaction, such as, "Oh look, you made a mess. Here's a rag, let's clean it up."
So simple right? The parent doesn't get mad or upset with the child.
So did you see that last example on the image?
This time it's the parent's behaviour that has a natural consequence! The parent said they'd bring the ball to the park, but they forgot!
The natural consequence is that the child doesn't have a ball to play with.
Why is this so important?
Because if the parent is always patient, understanding, forgiving and helpful when their child makes a mistake, then how do you think the child will act when it's the parent who makes a mistake? 🙂
When we are patient and kind with our child's mistakes, we are setting them up for success in the future when it's us who messes up.
Now of course children can also be really emotional, and I've totally seen a meltdown ensue because I forgot the thing I said I would get. Oops.
But our children are still learning and developing.
And if we keep modelling this kind of behaviour to them one day they'll know that this is truly the right way to respond when someone makes a mistake. And wouldn't we love it if our child is kind and forgiving when someone in their life makes a mistake, instead of getting angry and frustrated?